Objectives
To inject more play into our lives, IKEA has launched Lattjo, a new collection for playing that includes board games, musical instruments and costumes of characters inspired by nature. IKEA wanted to raise awareness of its new Lattjo collection within the Belgian market and in two di­erent languages, Dutch and French. Moreover, the furniture giant needed to increase its web and app tra­ic.
Solution
To encourage people of all ages to try this collection and share a fun experience, IKEA has teamed up with Cadreon and Adform, who developed the right mobile strategy for IKEA to reach its target audience by using rich-media units for mobiles and tablets for the ultimate impact.

To ease the creation of the mobile rich-media formats, the client used Adforms creative tool: HTML5 Studio. HTML5 banners can be displayed on mobile devices, including smartphones and tablets, and the HTML5 banners created for IKEA appeared directly inside mobile apps and in mobile web browsers. The three formats created for IKEA are described below.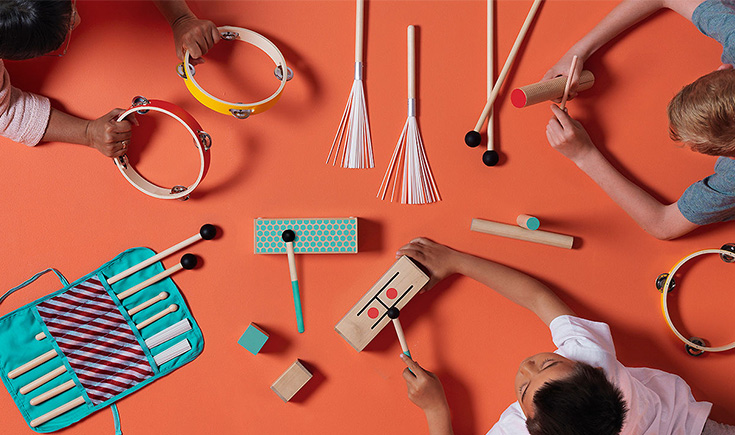 Formats:
MRAID 3D Cube: This format contains four panels, all of which can be configured with four different images and unique URLs. The rotation of these four panels is part of the user interaction with the ad, as the four panels rotate when the user swipes them.
MRAID Interstitial: This format has characteristics similar to a full-page ad as the ad takes over the screen when the mobile website loads or the apps launch.
IAB Mobile Filmstrip: This format has a 300x600 placement and offers more than one panel. The user can interact with the ad's different panels by scrolling or clicking on the different "call-to-action" buttons.
Once the set of formats was created, the client could easily deploy the formats in the Adform platform and adjust the targeting rules, which in this case meant settings for location, language, operating systems and devices.
Location: Belgium
Languages: Dutch, French
Devices: Mobile, Tablet
Operating Systems: Android, iOS
Trading: Open Exchange
Results
The results give the performance of the overall campaigns and split per format.
Total CTR - 1.58%
Nearly 5 times higher than the global average CTR for mobile campaigns*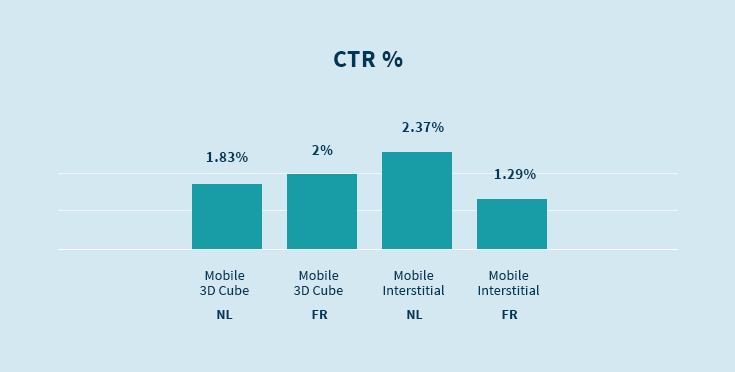 Total Engagement Time - 16.54 secs
81% longer time spent than the global average engagement time for mobile campaigns*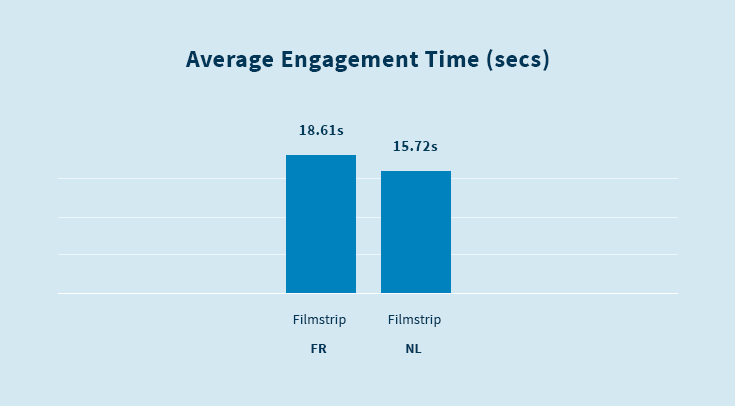 Total Viewability Rate - 46.11%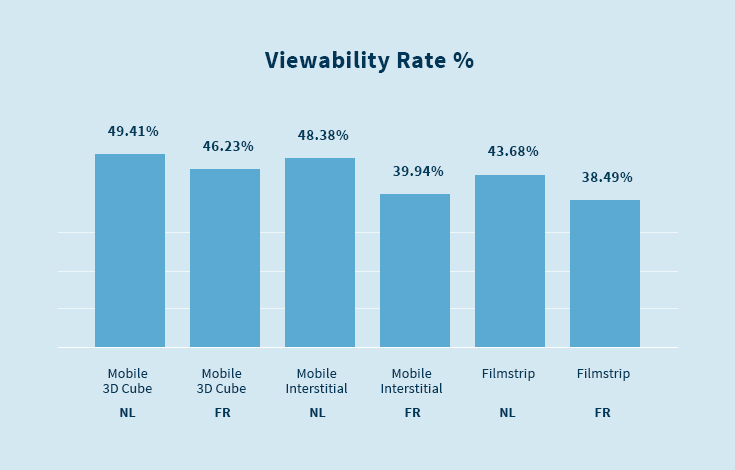 *Source: Adform Digital Advertising Benchmark Report H1 2015
Adform were helpful throughout the entire campaign, from concept to implementation, by combining data and creative that delivered against the client's objectives. Adform's very useful and powerful HTML5 Studio was easy to employ and it gave us the right options to show our client how their ads will appear live.
Isabelle Lambert, Client Services Manager
Cadreon Belgium